Warwick Drinking Studies Network International Conference 2013: « Biographies of Drink »
Programme :
Samedi 9 février


MATIN : Panel Session – Governance and Regulation
Chair:
James NICHOLLS
, Alcohol Research UK
Rachel MACLEAN
, Anglia Ruskin Uni.
'The Democratisation of Access to Drink: Visibility of Drinking Women and the Moral Threat of Transgressing Normative Femininity'

Paul JENNINGS
, Uni. of Bradford
'An Episode in the Long Decline of the English Pub: the 1904 Licensing Act'

Henry YEOMANS
, Uni. of Leeds
'Regulating Drink in Wartime: Comparing the British Response to Alcohol in World War One and World War Two'

Dan MALLECK
, Brock Uni., Ontario
'Barman asks: What'll you have?: Breweries, Beverage Rooms, and a Decent Glass of Beer in Post-Prohibition Ontario'

Panel Session – Spatial Contexts and Material Culture
Chair:
David HITCHCOCK
, Uni. of Warwick
Shaun MUDD
, Uni. of Exeter
'Trier Black-Slipped Ware and Constructive Drinking in Roman Britain'

Charlie SMALL
, Uni. of Warwick
'From the Daily Tot to "Dead by Cap-a-Bar": The Role of Drink Afloat in the Eighteenth-Century Royal Navy'

Chris ROUNTREE
and
Rupert ACKROYD
, Pubco Research Centre
'Temples of the Worst Passion: Design Aesthetics in J.D. Wetherspoons'
Panel Session – Drinks and Identities
Chair:
Beat KÜMIN
, Uni. of Warwick
Dorota LEWANDOWSKA
, Nicolas Copernicus Uni., Poland
'Traditional and Polish Tokay versus Modern Foreign Champagne: Expressing Identity with Wine at the End of the 17th Century and the Beginning of the 19th Century in Poland'

Rochelle PEREIRA
, Uni. of Guelph, Ontario
'Men of Outstanding Achievement: Representations of Respectability and African American Masculinity in Seagram and Hiram Walker Whisky Advertisements, 1950-1970'

Thomas THURNELL-READ
, Coventry Uni.
'The Changing Fortunes of the 'Real' in the Campaign for Real Ale'

Roundtable Discussion – Policy and Impact: What – and How – Can Work in the Field of Drinking Studies Contribute to Contemporary Debates?

Chair:
Mark HAILWOOD
, Uni. of Cambridge
Virginia BERRIDGE
, Historian, London School of Hygiene and Tropical Medicine
Chris HACKLEY
, Marketing Professor, Royal Holloway
James NICHOLLS
, Research Manager, Alcohol Research UK
Dimanche 10 février

Panel Session – Drink, Gender and the Self
Chair:
Thomas THURNELL-READ
, Coventry Uni.
Stella MOSS
, Royal Holloway, Uni. of London
'"Alcohol Fiends"?: Young Women's Drinking in Early Twentieth-century Britain'

Alison MACKIEWICZ
, Uni. of Bath
'Young Women, Know Your Limits!: The Relationship between Young Women and Alcohol in the 21st Century UK'

Steven EARNSHAW
, Sheffield Hallam Uni.
'Drink: Dissolution: Antibiography'
Panel Session – Controlling Consumption: Medical, Family and Community Responses
Chair:
Geoffrey HUNT,
Centre for Alcohol and Drug Research, University of Aarhus/Institute for Scientific Analysis, San Francisco
Matthieu LECOUTRE
, Uni. of Francois-Rabelais, Tours, France
'Jean Mousin, Doctor of Drunkenness in the Seventeenth Century'

Annemarie MCALLISTER
, Uni. of Central Lancashire
'Temperance and Community Identity in Preston, 1832 - 2012'

Clare HOLDSWORTH
, Keele Uni.
'Families we live by? Understanding Drinking Across Generations'

Michael MOORE
, Israel Institute of Technology
'"I stopped drinking and started living when my mother died!": A Case-Study from Psychotherapy'

Panel Session – Constructive Drinking? Drink and Community
Chair:
Matthew JACKSON
, Uni. of Warwick
David ROSENTHAL
, Uni. of Bath
'Wine Talking: Taverns, Reform and Community in Early Modern Italy'

Noelle PLACK
, Newman Uni. College
'Drinking and Rebelling: Wine, Taxes and Popular Protest in the French Revolution'

David MUGGLETON
, Uni. of Chichester
'Lubrication in Moderation: Culturally Locating the Ancient Order of Froth Blowers'

Roundtable Discussion – Conference Conclusions: Cross-Disciplinary Perspectives on the 'Biographies of Drink' Approach

Chair:
Deborah TONER
, Uni. of Leicester
James KNEALE
, Social Geographer, UCL
Beat KÜMIN
, Historian, Uni. of Warwick
Hilary PILKINGTON
, Sociologist, Uni. of Manchester
Télécharger le
programme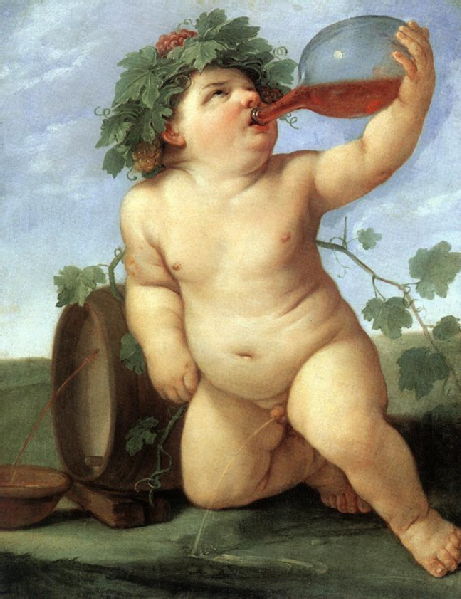 Infos pratiques
Samedi 9 - Dimanche 10 février 2013
Warwick (UK)